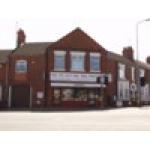 Profile
Tina's Hair Care is a unisex salon, established in Rushden in 1974. We are members of the National Hairdressing Federation; our senior stylist is a State Registered Senior Hairdresser, with an NVQ level 3 Qualification. We offer free consultations and advice, and an extensive range of hairdressing treatments and services.NEW IN !!! OFF THE SCALP HAIR EXTENSIONS !!
NEW IN HAIR EXTENSIONS
Off The Scalp hair extensions , fitted in less than 1 Hour !!!!Phone or call in for more details !!
GENTS HAIR CUT
Gents Hair Cut from £5 , Late Night open on wednesday Till 8pm !!!
Specialist Services
Fitted in less than 1 Hour Lasts 6-8 weeks Call in for more details Gents hair cuts £5 Late Night Wed Till 8pm
Add rich content via our editing tools
Remove ads from your listing
Appear more prominently in search results